MPVM 50th Anniversary Weekend
Celebrating 50 Years of Global Health
September 18, 2017
More than one hundred alumni, faculty and friends gathered to celebrate 50 years of the Masters in Preventive Veterinary Medicine (MPVM) program this past weekend. This enthusiastic group shared memories and stories, and "traveled through the decades" with speakers Drs. Bill Pritchard, Dave Hird ('73), Ashley Hill ('99) and others. Profiles and achievements of founding faculty Dr. Calvin W. Schwabe and Walter Sadler were highlighted, as were the contributions of Dr. George West ('76), who served as California Department of Food and Agriculture's liaison to the MPVM program for more than 25 years. The MPVM program, established in 1967, has graduated more than 1,000 veterinary professionals prepared to investigate and evaluate disease and production problems in animal populations and to design and implement disease control programs. MPVM grads come from 86 countries in addition to the U.S. and hold top-level positions in governmental, private industry, and academic institutions worldwide, effectively impacting and improving animal and human health on a global level.
Keynote speaker Dr. Marguerite Pappaioanou, DVM, MPVM ('76), PhD, is currently an affiliate professor in the Department of Environmental and Occupational Health Sciences, School of Public Health at the University of Washington in Seattle, where she contributes to the research, teaching, and outreach programs of the Center for One Health Research. She is an epidemiologist and veterinarian with more than 30 years of experience working toward improving global and U.S. public health most recently as CDC's Liaison to FDA for Food Safety. Over her career, she has served 24+ years at CDC working on global emerging infectious and zoonotic disease surveillance, prevention and control programs, including assessing the effectiveness of malaria drugs in African national malaria control programs and directing a USAID funded global capacity building Data for Decision Making Project aimed at strengthening evidence-based public health policies and programs in Africa, Asia, and South America. She engaged attendees with her keynote talk entitled "The UC Davis MPVM Program Launching Leaders in One Health a Half Century and Counting: A Personal Perspective." Pappaioanou described the strengths of the MPVM program, both as a student and as an employer of MPVM grads, as "its holistic One Health approach to population and environmental health issues, world-class faculty, rigorous epidemiologic and statistical methods, practical application, diverse student body, and extensive alumni network."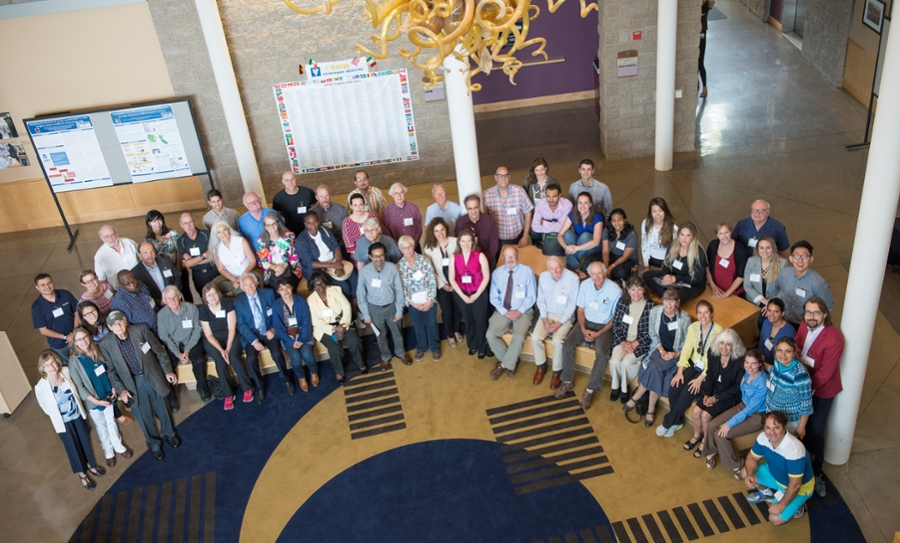 The day's festivities included the Robert Dyar Labrador Memorial Lectureship in Epidemiology presented by Dr. Stephanie Ostrowski, DVM, MPVM ('86), DACVPM. Ostrowski is an associate professor in the Department of Pathobiology, College of Veterinary Medicine at Auburn University, where she serves as the faculty coordinator for their DVM+MPH combined degree program. In 2010, Ostrowski retired from the U.S. Public Health Service as a commissioned officer (veterinary category), having achieved the rank of captain following 20 years of service. Her talk focused on the "Security and Sustainability Concerns for the 21st Century: Vaccine-Preventable Disease and Environmental Health." Before addressing the African Rinderpest pandemic as the "most catastrophic disease event in recorded human history," Ostrowski engaged the crowd with a review of her diverse career in public health from environmental health and lead exposure through enforcement of animal quarantine at U.S. entry ports, polio eradication, participation in the 2001 UK foot and mouth disease outbreak, cleanup of contaminated buildings following the 2001 anthrax terrorist attacks, and emergency response to natural disasters. She described the MPVM program as "transformative – it opened doors to career opportunities I had never imagined."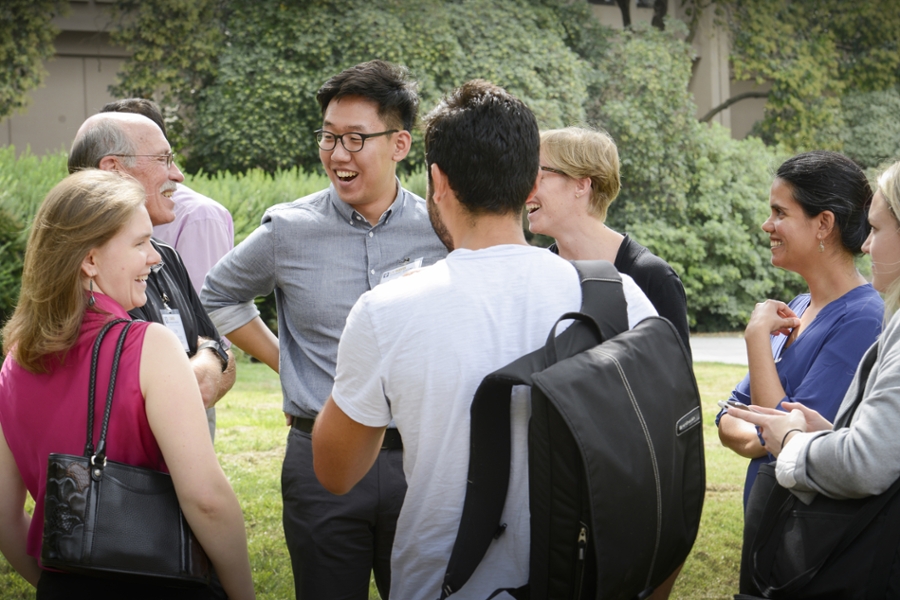 MPVM alums around the world include:
Dr. Enkhtuvshin Shiilegdamba, DVM, MPVM ('03), acting director, Wildlife Conservation Society, Mongolia
Dr. Wayne Martin, DVM, MSc, MPVM ('72), PhD, professor emeritus, Ontario Veterinary College, Canada,
Dr. Alan Kalake, DVM, MPVM ('93), provincial director, South African Department of Agriculture, Forestry, and Fisheries, South Africa
Dr. Maria de Lourdes Guerrero Lopez, MVZ, MPVM ('97), director, Department of Epidemiology and Risk Analysis, National Health Service Food Safety and Quality, Mexico
Dr. Ethan Fechter-Leggett, DVM, MPVM ('11), epidemiologist, CDC, National Institute for Occupational Safety and Health, U.S.
Dr. David Pitt, BVSc, MSc, MACVSc, MPVM ('92), senior veterinary officer, Biosecurity Queensland, Australian Department of Food and Fisheries, Australia
The weekend ended with a continuing education program provided by current and past faculty members:
Dr. Beatriz Martinez-Lopez, DVM, MPVM ('07), PhD  - "Using Big Data analytics for real-time risk assessment and modeling of infectious diseases: the future of disease prevention and control"
Dr. Tim Carpenter, MS, MS, PhD - "The Spatial Epidemiologic (R)evolution: 3 decades, 1 lustrum and a biennium later, now what?"
Dr. Jonna Mazet, DVM, MPVM ('92), PhD - "Veterinary epidemiology brings a transdisciplinary approach to pandemic prevention and preparedness"
Weekend participants were joined by colleagues around the country via webinar.