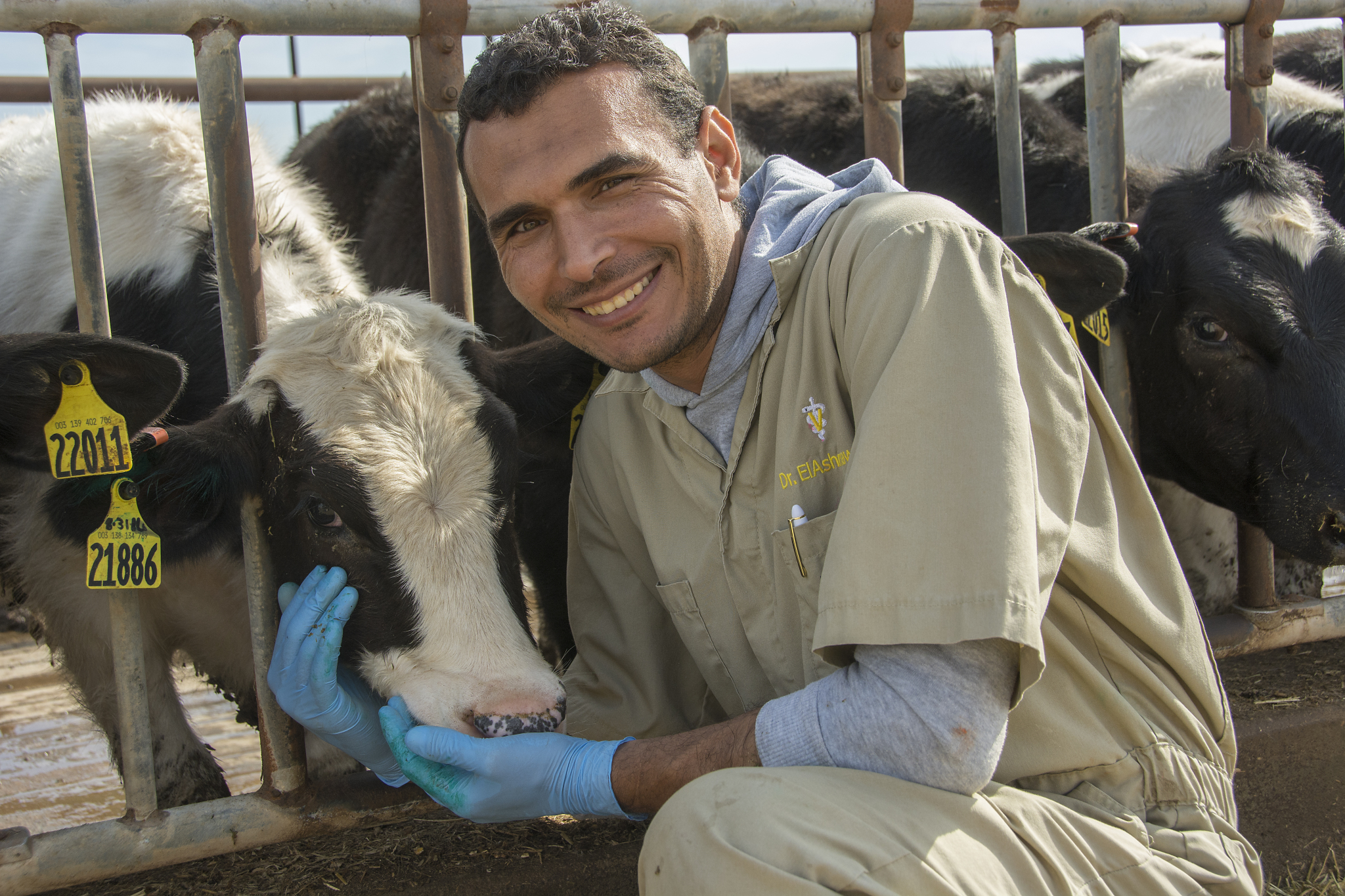 About MPVM
Masters in Preventive Veterinary Medicine: Educating future leaders in Veterinary Population Health
We prepare veterinarians and physicians to address animal, human, and ecological problems and to design and evaluate disease control or other health programs.  In our 1-2 year program, students learn tools to evaluate health and productivity in populations.  Our program is built on a solid foundation of epidemiology and biostatistics, with additional core courses in Infectious Disease Surveillance, Leadership & Risk Communication, Emerging Issues in One Health, Information Management, and Research Planning.  Elective courses in zoonotic disease, food safety, ecology, diagnostic test evaluation, simulation modeling, and risk analysis are available.  In addition to coursework, students complete a population health research project for publication.
Students benefit from small class sizes, close student-faculty relationships, and a diverse group of classmates that are typically 50% international.  Our faculty are renowned for their expertise in wildlife, One Health, livestock, ecology, epidemiologic methods, and other fields.  The MPVM program can be completed in one year, but some students may require up to 2 years to complete all degree requirements.
One Health for 50 years and counting!  Founded in 1967 by the Father of One Health (Calvin Schwabe), the MPVM program has always recognized the interconnectedness of animal and human health.  This holistic view of population health prepares our graduates for careers in public health as well as veterinary medicine.
Our graduates are everywhere!  Our more than 1000 graduates from 87 different countries have excelled worldwide in leadership, academic, and research positions with universities, private industry, international agencies, non-governmental organizations, and governments in the US and 74 other countries. Where do MPVM graduates go?
MPVM alumni are:
Faculty at veterinary and medical schools
Livestock herd health veterinarians
Regulatory/public health veterinarians – at state, national, and international levels
Wildlife veterinarians
Epidemiologists with Non-Governmental Organizations
Agricultural researchers
Shelter veterinarians
Laboratory animal veterinarians
Epidemiology consultants
Military veterinarians
The MPVM degree also prepares students for further graduate work in epidemiology, ecology, international agriculture development, integrative pathobiology, or other programs.
In 2017, the MPVM program celebrated its 50th anniversary.